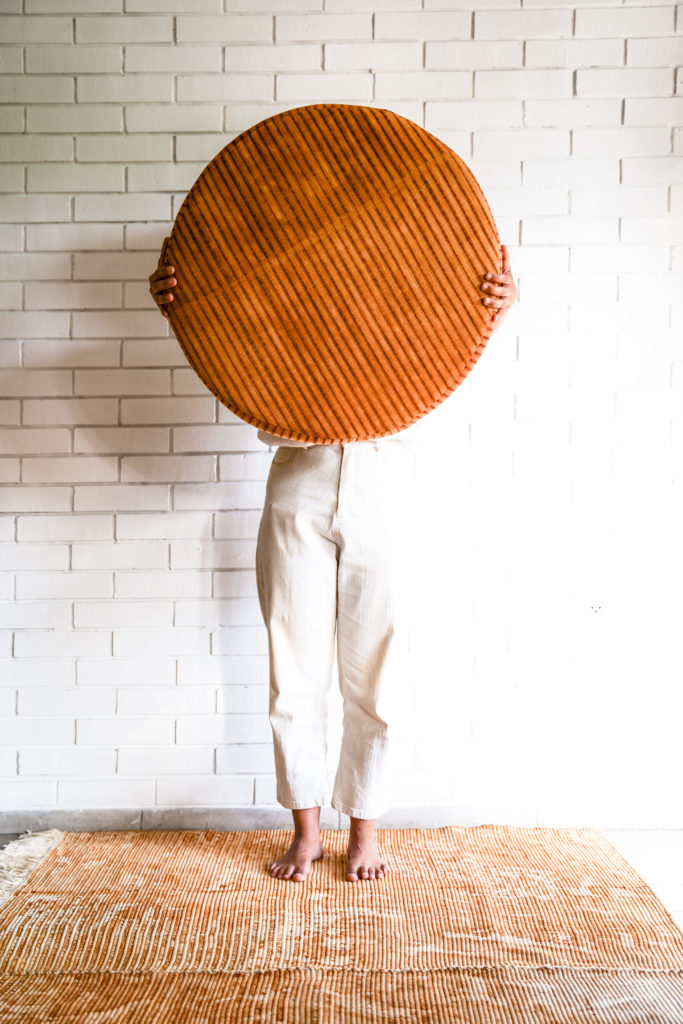 Tamar Dgani
Textile designer specializing in weaving.
Graduated in Textile Design from Shenkar College.
Dgani owns a brand of home textiles woven by hand and dyed using rust and other natural methods.
Her works are characterized by the use of unconventional materials as well as manual and work-intensive production methods.
Her works can be purchased on the website MARQE along with other design items.
Exhibitions:
TALENTE, Munich (2021)
One Of, Avni Tal Gallery