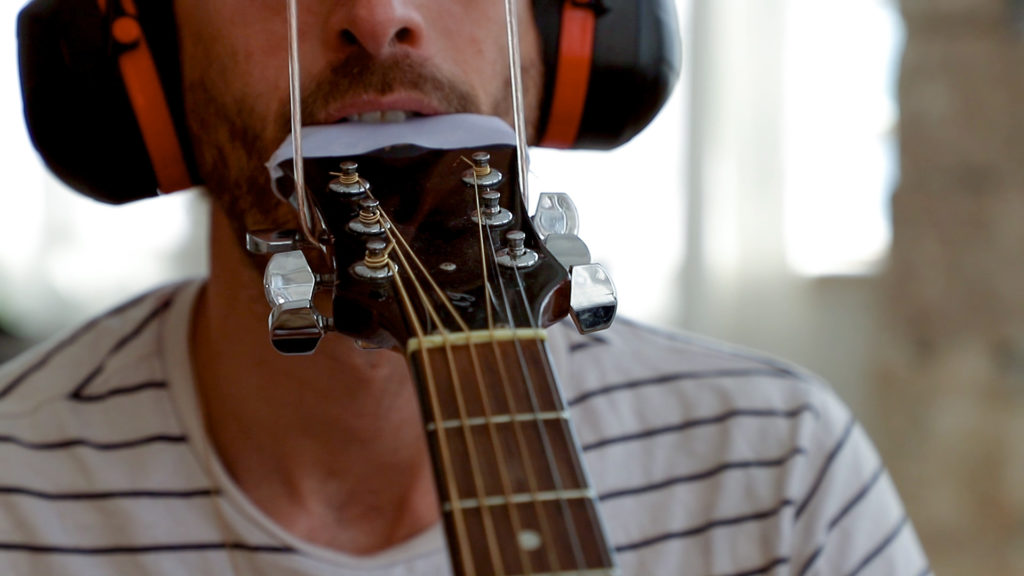 Jordan Levi-Ellentuck
Sound artist and musician.
Graduated in New Music from Musrara, Multidisciplinary School of Art and Society (2020); won the Mayor's Excellence Award.
His works deal with system disruption through sound. He uses sound waves as raw material and presents them as musical segments or as part of visual installations.
Exhibitions:
Three Legs to the Wind, The Empty Space Gallery, Tel Aviv
Picture: detail from the final project. Listening to an original composition played into the guitar's body and vibrating into the listener's body through his/her teeth.